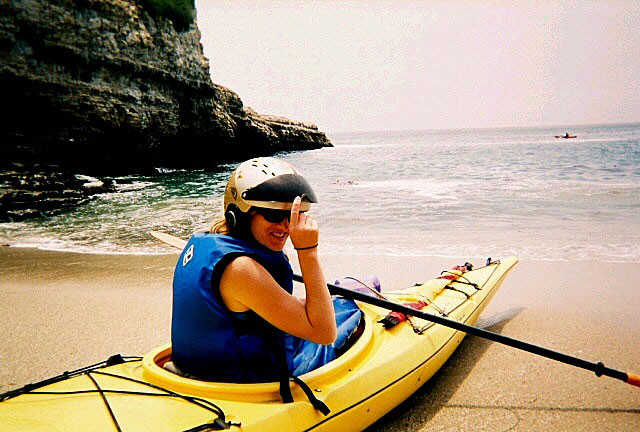 Surf Safety & Rescue
This class teaches basic paddling strokes, sea kayaking safety, rescue techniques (what to do if you flip) and surf zone strategies (how to launch and land safely through the surf).
After completing this course, paddlers will be certified to rent closed single kayaks, paddle beyond rental boundaries and launch and land rented kayaks on the beach.  The class fee includes instruction and rental of boat, paddle, life jacket, wetsuit, skirt, helmet.
The class consists of one four-hour session. Call for reservations.
DATE
This is a private class. Schedule at your convenience.
COST
$85
Surf Kayaking
Go for it dude! This class is taught by former World Champion, and National Champion Dave Johnston. Take it to the next level. You may use a surf kayak (if you have a good roll) or an open top kayak.
The class meets at a surf location that is optimal at the time. We will choose a spot with plenty of easy waves away from the crowds. All equipment will be provided.
Private lessons are available at $110 for one person, $69 each for two people and $59 each for groups of three or more.
DATE
By Appointment
COST
$69, $110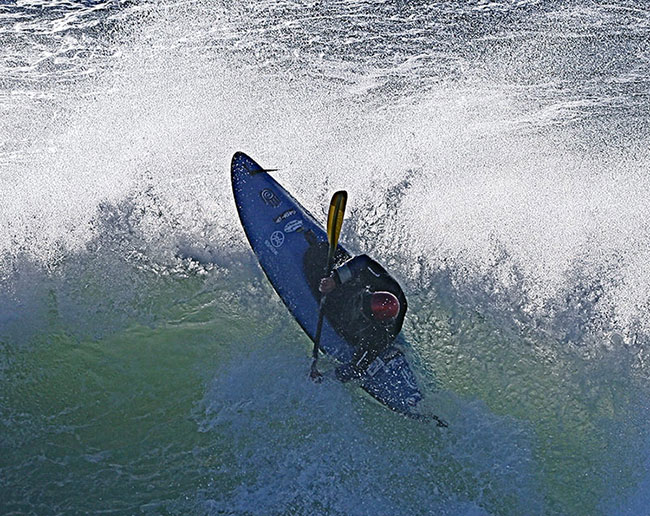 Call Today to Book Your Tour!