Rentals
Rental kayaks from the Santa Cruz Wharf can easily access kelp beds and cliffs where otters, seals, sea lions and many other marine animals live. Rent from the wharf and paddle the wildlife-rich waters of the Monterey Bay Sanctuary near the Santa Cruz coast.
Your rental includes wetsuit and all kayak equipment. We even have waterproof bags for your camera or other items.
Do I Need Experience?
No! Beginners are welcome to rent open-deck kayaks (sit on top) which are easy to use and do not require experience. Experienced kayakers who are able to perform a self-rescue, can rent closed deck boats.
Our Convenient Location
The rental office is located at #2 Santa Cruz Wharf, near the Main Beach and Boardwalk.
We are in the first building on the east side of the pier.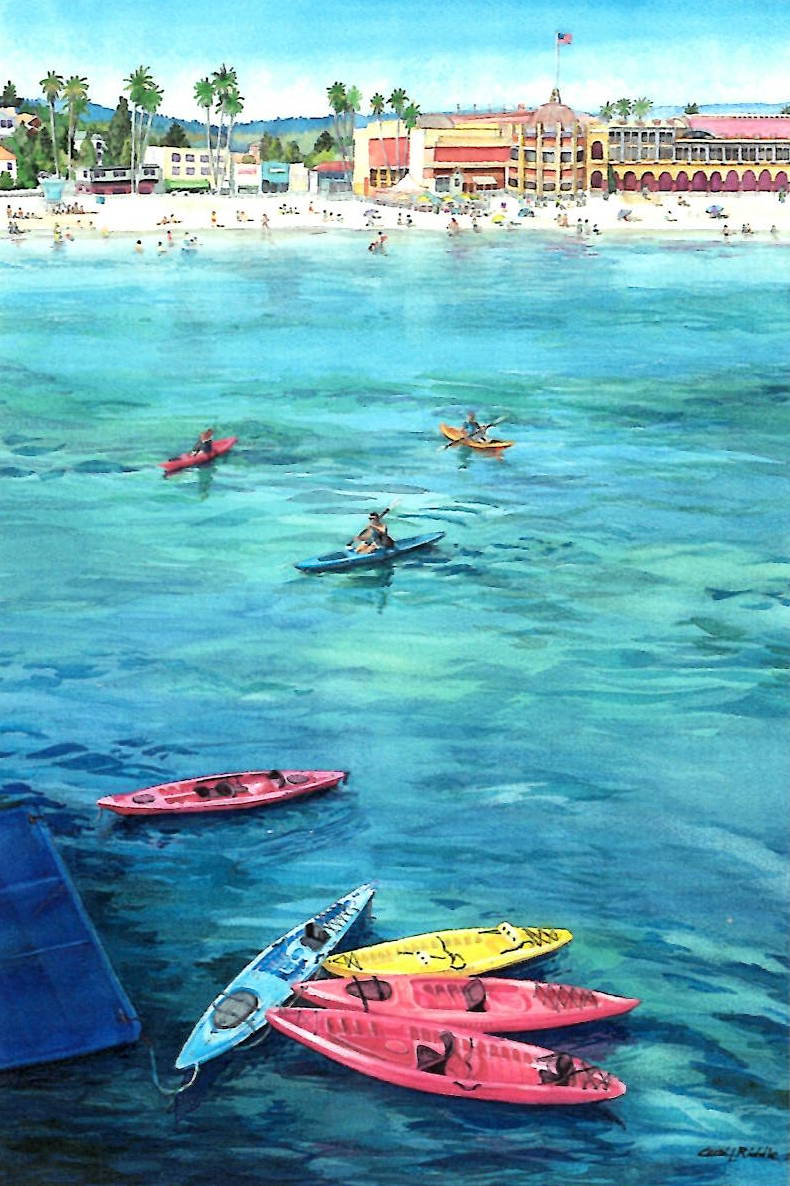 | Kayak Rental | 3 Hours | All Day |
| --- | --- | --- |
| Single Ocean Kayaks (open top) | $40 | $65 |
| Stand Up Paddleboard Rentals | $40 | $85 |
| Single Sea Kayaks (closed deck) | $55 | $75 |
| Double kayaks (open top) | $70 | $100 |
| Double (closed deck) | $85 | $120 |
In – Season Rentals
April 15- October 15
Mon-Fri: 10:00am-7:00pm*
Sat-Sun: 9:00am-7:00pm*
*These times are subject to change due to weather and other factors. For late afternoon rentals, please call 831 425 8445 for a reservation. We sometimes close early if there are no rental reservations or the weather is bad.
Last boat goes out to sea at 5:00 p.m. in the summertime.
Winter Rentals … October-April
Weekdays after 9:00am by appointment
Nice Weekends: 10:00am to 4:00pm reservations recommended. Call ahead to check on the weather conditions and to be sure we are open.
Winter rentals from the Wharf are by appointment only. Please call to reserve at 831 427 2267 or try the rental office on the Wharf at 831 425 8445.
Please note that we will be closed during periods of high seas or bad weather.