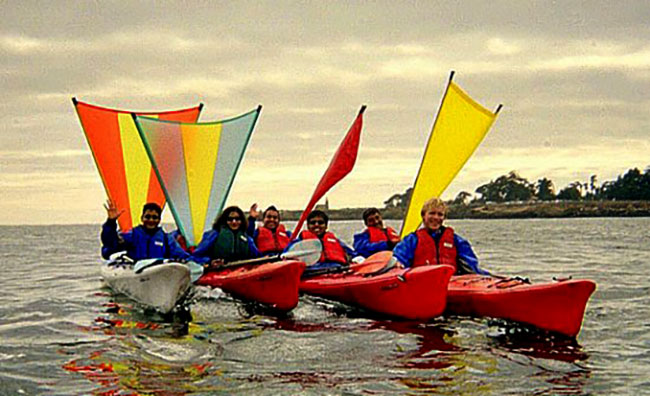 Team Building
The Sea Kayak Team Building Program is a fun-filled adventure that takes beginner kayakers out onto the Monterey Bay National Marine Sanctuary for a half-day of exploration of both the marine environment and the group dynamics of individuals who want to become an efficient team. Kayaks are the tools and the ocean is the environment that will serve as a metaphor for the environment of workers in any given field.
We assume that all participants are beginners and we provide challenges that are safe and appropriate for that skill level.
Cost; 75$ per person all inclusive
How Does It Work?
The first half of the journey is a fun, low stress, kayak lesson and wildlife exploration. Double kayaks necessitate teamwork from the beginning. During this time the "teams of two" will work together to guide their craft across the water in search of wildlife and adventure.
Once the participants have gotten comfortable with managing their ship, we throw in a twist that requires all of the boats to work together, each according to its abilities, to achieve a common goal with the shared use of kayak sails. That's right, the Venture Sail, a Venture Quest exclusive. We bring all of the boats together to form one big raft, and sail on as one. This unique challenge in a new and strange environment will require a strategy that utilizes everyone's input and teamwork. It will require good communication and leadership.
The goal is for the team to learn about the process of creating effective strategies; define the mission, determine the strengths and weaknesses that each member possesses with regard to the mission, and utilize all the assets of the group to succeed. We hope that each team member can come away from this experience believing that they played a vital role in the success of the team.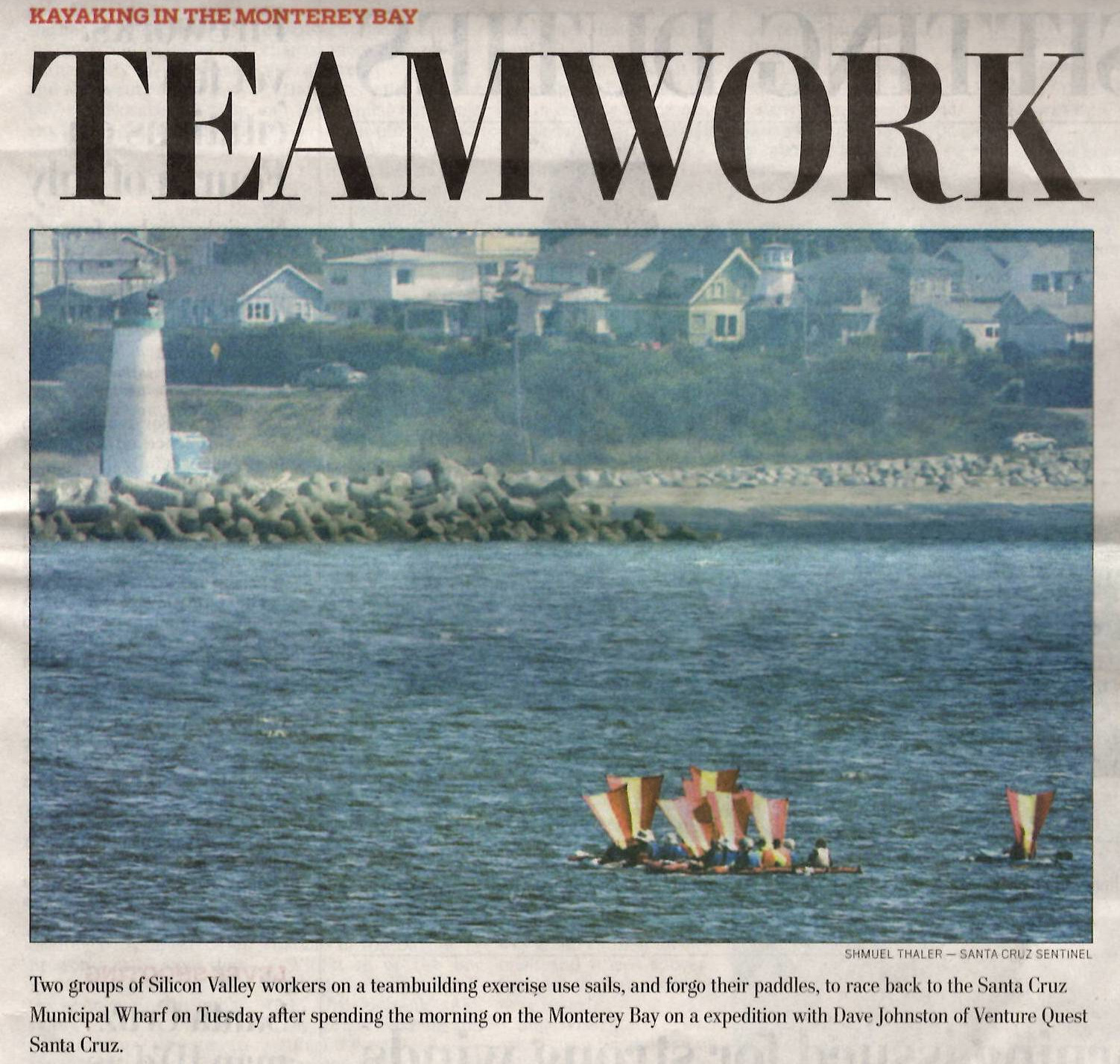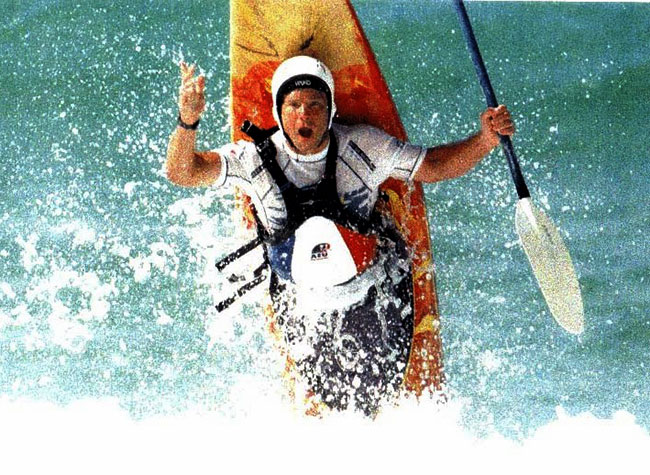 Team Building Instructor
Taught by Three-Time World Champion Kayaker Dave Johnston.
Dave is the former Captain of the US Surf Kayak Team and is an nine-time member of the US Team since 1988.
Call Today to Book Your Tour!