Welcome to Venture Quest. We offer sea kayaking tours, classes, sales and rentals from the Wharf in Santa Cruz, California. Join us for sea kayaking tours throughout the Monterey Bay Sanctuary.
Whatever your interests or skill level, Venture Quest has something for you!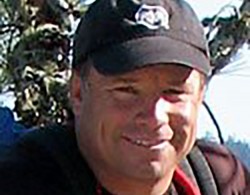 Dave Johnston
owner
An original founder of Venture Quest Kayaking, Dave Johnston is the head guide for the company. Dave leads the extreme kayak tours like the sea cave trips and the kayak-whale watch trips. He has a sixth sense around whales and can spot them from miles away. He has been leading kayak tours for over 20 years, and has taken thousands of people out kayaking. Dave has been a member of nine US Surf Kayak Teams including three World Championship Teams. He owns two individuals World Championship titles and five National titles. He also developed and leads the Team Building Program for Venture Quest. After all these years, he still loves it and it shows.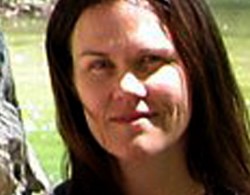 Sheila Campbell
Sheila Campbell is one of the original founders of Venture Quest Kayaking. She is one of our best guides, always positive and very knowledgeable. She has also been instrumental in keeping the whole ship afloat. From organizing and training the guides to constructing and implementing our super-efficient reservation system, she has been the woman behind the curtain since the very beginning. When Super Woman is not leading kayak trips, she is often out training for triathlons, raising two kids, teaching yoga or healing others with her hands as a Doctor of Chiropractic.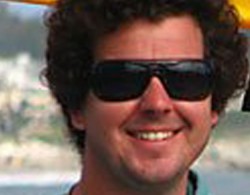 Nick White
Nick White is our Rental office and Dock Manager. He is graduate of UCSC s Marine Biology Program, and is also one of the friendliest guys you ll ever meet. From individuals to large groups, he takes care of his customers as if they were best buddies; great service with a personal touch. He takes pride in making sure everyone has the safest and most enjoyable kayaking experience possible. When Nick is not manning the dock, he is out on the water in his kayak enjoying the incredible atmosphere and scenery of The Monterey Bay National Marine Sanctuary in Santa Cruz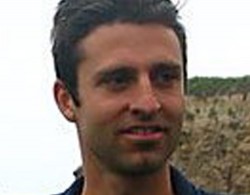 Jerob Chop
Jerob Chop is an American Canoe Association certified Sea Kayak Instructor and one of our best guides. His friendly, laid back demeanor enchants his clients. His youthful enthusiasm and curiosity keeps them entertained. And his kayaking skill and ocean experience keeps them safe and comfortable. When he is not leading kayak tours, Jerob is a very creative landscape architect who enjoys most outdoor recreation especially surfing, mountain bike riding and diving.
Meggan Wenbourne
Meggan brings to Venture Quest a big shot of enthusiasm. She loves leading kayak tours, and she is great at it. She has been a US Swimmer for the past 10 years and she is a strong paddler. Besides being one of our best guides, she is a student at UCSC in Environmental Studies and Earth Sciences. She also works for the UCSC Outdoor Recreation Program. Communication and group leadership are some of her best attributes.